Our clinic provides treatment for facial trauma.
At Clinique MFML, we treat natural conditions, including problematic wisdom teeth or jaw misalignment, as much as we treat conditions that result from unfortunate events such as facial fractures. Our specialists have the medical-surgical expertise needed to properly treat and follow fractures affecting the entire face.
Maxillofacial trauma affects the mouth, face and jaw in different ways. It can occur during sports activities, road and workplace accidents or assaults. With their expertise in this field, our team is able to provide the best care, adapted to your specific needs.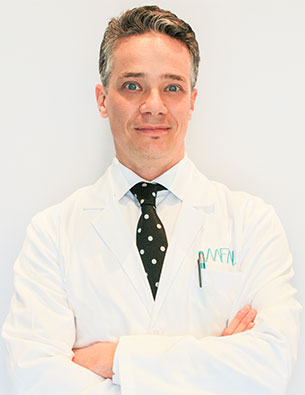 No matter the circumstances of your trauma, it is important to obtain a consultation as quickly as possible to prevent the situation from becoming worse. There are multiple types of facial injuries that can vary in severity. They can be minor or major, ranging from the loss of a tooth to multiple facial bone fractures of the maxilla, cheek bone and eye socket.
Following a serious incident or accident, the patient is transported to the hospital where the traumatology team will provide treatment and care. Among them, you will generally find an oral and maxillofacial surgeon. Our surgeons, with their deep understanding of the function and aesthetics of the mouth, teeth, jaws and face, are trained to take action in a targeted manner and treat maxillofacial fractures. They can provide the care needed for a rapid recovery.
In the majority of cases, the surgery performed by one of our specialists is done under general anesthesia at one of our affiliated medical centres. Treatment will often require a hospital stay, the length of which will greatly depend on the severity of the condition. After leaving the hospital, follow-up can be carried out at one of our two clinics. Whether it is diagnosis, treatment or a reconstruction and replacement procedure (such as dental implants), the oral and maxillofacial surgeon coordinates its efforts with other team members to provide the best treatment and ensure optimal results.
Our affiliated medical centers
Clinique MFML is partnered with two medical centers. This partnership allows us to provide you with treatments that are adapted to your condition and the severity of your needs. In the case of maxillofacial trauma, our affiliate center teams will be able to meet the demands of the situation. You can be confident that your care is in the hands of reputable specialists in one of our affiliate medical centers.
Advice and instructions
We provide you with various tips and instructions to help you manage your recovery after maxillofacial trauma surgery. Visit our postoperative page to find information on how to take care of oral hygiene, what diet to follow and the recommended procedures related to your treatment.
If you suspect you have maxillofacial trauma, would like more advice on recovery after a procedure or for any other information you may require, do not hesitate to contact us. A member of our team will be happy to answer you and guide you to the best services. You can reach us by calling 514 637-1606 (Montreal) or  514 394-7979 (South Shore), or by email at info@cliniquemaxillo.com.