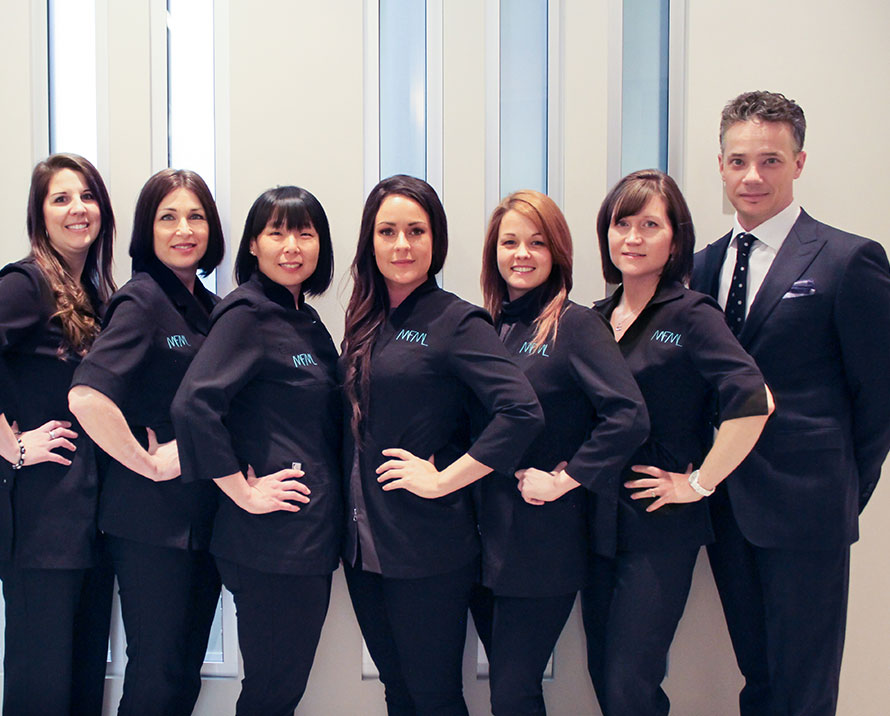 Two clinics,
one specialized
and professional team:
one quality
Clinique MFML
Clinique MFML history
In 2003, Dr. Mathieu Lenis founded Clinique MFML in Lachine, specializing in oral and maxillofacial surgery. Driven by a deep desire to offer his clients comprehensive services that combine state-of-the-art technology and optimal patient well-being, Dr. Lenis and his team have established themselves as leading health professionals. In 2011, due to their success, they opened a second clinic in Candiac, on the South Shore of Montreal.
Throughout his years of training and clinical experience, Dr. Lenis has developed a remarkable capacity to surround himself with competent and professional collaborators.
Having specialized in oral and maxillofacial surgery at Laval University, he is also a Fellow of the Royal College of Dentists of Canada, a member of the Quebec and Canadian Associations of Oral and Maxillofacial Surgeons and a member of the International Team for Implantology.
Oral and maxillofacial surgery specialists
Clinique MFML provides specialized surgical services and is overseen by two surgeons. Oral and maxillofacial surgery is a dentistry discipline. Here is a quick overview of a maxillofacial surgeon's career path.
Academic background
After completing his Doctor of Dental Medicine (DMD), the dentist, in most cases, to become a specialist, must complete at least one year of multidisciplinary residency in a university centre before starting their postdoctoral specialty studies in oral and maxillofacial surgery. This training is often combined with a master's degree in science. This can take from 4 to 6 years, depending on the academic environment and the training received. If desired, the surgeon may undertake a fellowship after their specialization; that is, a sub-specialization in a particular area of ​​the specialty.
Oral and maxillofacial surgery: multidisciplinary training
Specialization in oral and maxillofacial surgery is a multidisciplinary training that takes place in hospitals. Numerous medical and surgical courses and internships are offered throughout this training: from general surgery to neurosurgery, to anesthesiology, intensive care and emergency medicine. This state-of-the-art training leads to the development of unparalleled surgical and medical expertise, enabling our surgeons to acquire the necessary tools and experience to offer a complete range of services from intravenous sedation to the treatment of medically compromised patients or traumatology.
The Clinique MFML difference
This multidisciplinary expertise is the strength of oral and maxillofacial surgery specialists. At Clinique MFML, we offer you access to exceptional services while providing you an environment that combines comfort and respect for your well-being.