Specialized care
in oral and
maxillofacial surgery
by certified specialists
Whether you are a patient or a referring dentist, every time you do business with Clinique MFML, you are guaranteed a unique and pleasant experience. From appointments and recovery to consultation and treatment, our team will lend their support and answer all your questions. Because we firmly believe that treatment does not end when you leave our clinic, our mission is to ensure an effective follow-up by remaining at your disposal to provide advice and information.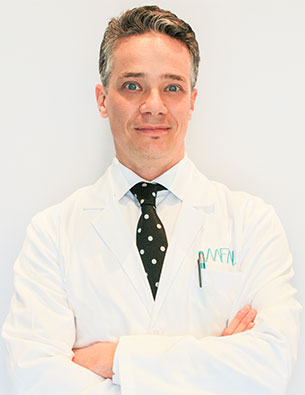 New measures for you
safely welcome
Wearing a mask is compulsory

Compulsory hand disinfection

COVID-19. We will ask you questions regarding your current health status

Respect 2 meters distance at all time in the common areas

Frequent disinfection of rooms and common areas

Use of an antiseptic mouthwash before treatment

SUPER HEPA filter system installed in all the rooms

Protective equipement for the team: masks, visors, plexiglass division

Only the patient is admitted to the clinic. No accompanying person

No food, coffee, magazine… Please limit your personal effects

Please wait in your vehicle and contact us upon arrival

Note that the waiting room and the washroom will be closed
State-of-the-art specialized services
Dr. Lenis along with his team, offer a wide range of accessible oral and maxillofacial surgical services. Clinique MFML provides state-of-the-art medical-surgical expertise that enables us to treat most pathologies and problems related to the mouth and the face. Our vast knowledge allows us to analyze and treat these issues, from the most common to the most unusual.
Clinique MFML's unique expertise
Our team is comprised of experienced professionals who are passionate about what they do and consider your well-being to be extremely important. Specializing in oral and maxillofacial surgery, we also offer a wide range of medical-surgical care of the orofacial sphere. All members of Clinique MFML have a set of values ​​that meet the needs and expectations of each of our patients.

Quality care
Clinique MFML's mission is to offer you unmatched quality of care, thanks to our attentive team and our specialized and accessible treatments. With our medical-surgical experience, we are committed to offering the best in oral and maxillofacial surgery.

Communication
We place our focus on your well-being and comfort because we are committed to building trusted relationships with each of our patients. We ensure a close follow-up of your file and our surgeons will answer all your questions.

Teamwork
A surgeon's expertise is not the sole factor in delivering excellent treatment. Rather, excellence comes from a team effort in which all members have a role to play. Whether it is the Dr. Lenis, the dental assistants or the administrative members, the team cohesion that prevails in our clinics is what ensures the success of any treatment. And this is without counting the essential role that the patient has in the process. You are also part of the MFML team!
Our team offers you a wide range of services and is ready to provide you with the best care possible. No matter the reason for your consultation, you will be in the best hands.